139 Marcy Avenue, Riverhead, NY 11901 • 631.727.2212 • fax 631.727.4295
Product Lines
Please select your area of interest for more information about what we can do for you.
The Following Months an Application Should be Made:
April/May (Crabgrass Preventer)
May/June (Weed & Feed)
June/July (Surface Insect & Grub Control)
September(Fall Feed)
October/November (Winterizing)
A Complete Line of Liquids Available
Fungicides
Herbicides
Insecticides
Fertilizers
Deer Repellent
Benefits of Being a Customer
Free Seminars
Discount Pricing
Delivery Available
Great Service
Landscapers & Nurseries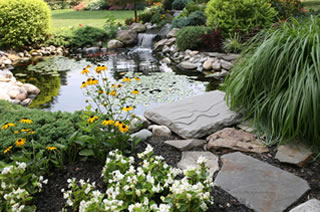 We have everything you need. Please take a look through our catalog(PDF), print our order form and mail, fax or call your order in.
Make sure you are on our mailing list for notification of special savings.
Pre-Emergent Weed Control
Team 2.5 G –(crabgrass)
Balan 2.5G–(crabgrass)
Tupersan 4.6G –(seeding)
Treflan 5G –(flowerbeds) such as preen
Preen–(flowerbeds)
Post-Emergent Weed Control
Fungicides
Insects
Sevin 7g
Bayer 24 hr Grub Control
Dylox
Line of Organic Lawn Products
Corn Glutten (weedban)
Nitrell 5-3-4
Fertrell lawn 9-1-4
Milky Spore
Featured Products
Market is volatile and prices continue to increase.
5 step lawn program
1. Pre emergent Crabgrass Control april/may
216-0-8 43%mesa 1%fe w/teampro 20-0-5 20%scu w/.86 team
2. Weed n Feed Late may/june
20-0-7 25% methex w/trimec 19-0-6 33%mesa w/ lockup
3. Straight Fertilizer late june // july
25-0-5 51%mesa 1%fe 20-0-5 30%mesa 1%fe
Insect Control
17-0-5 30%scu .069 bifenthrin *restricted use 15-2-5 40%mesa .2%merit
4. September fertilizer
20-0-5 30%mesa 1%fe 25-0-5 51%mesa 1%fe
5. Fall fertilization
15-20-12 15%scu 2%fe
Useful Web Site Links