Check out our selection; of custom grass seed mixes made for Long Island.
Learn about our 5 step lawn program designed to keep your lawn beautiful throughout the season.
T-Shirts, Hats, & Gift Certificates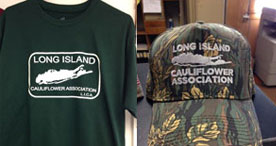 Looking for a gift? Remember to check out our selection of t-shirts and hats, or find the perfect fit with a LICA gift certificate.
139 Marcy Avenue, Riverhead, NY 11901
Phone: 631-727-2212 • Fax: 631-727-4295 • Alt Fax 631-727-0768